Sunshine Coast – Rental Holiday Home Accommodation 
Pet Friendly Holiday Houses for your family! 
You will relax, fall in love and never want to go home
Tripadvisor Certificate of Excellence achieved by all houses
INTERNET | AIRCON/HEAT | POOL | BBQ | POOL TABLE or TABLE TENNIS | SURF BOARD | SLEEPS 6-12
 The same standard of excellence is across all properties no matter which house you choose.
Just a few steps to the gorgeous Marcoola Beach, Sunshine Coast
Holiday resort style amenities awaiting your family. Even the local cafe's welcome dogs.
You will be holiday happy!
1-4 min walk to Dog Friendly Surf Beach
1-4 min walk to Shops, Salon, Cafes and Restaurants
1-4 min walk to Surf Life Saving Club
1-4 min walk to BBQ & children's playground
2-5 min walk to "Foodies" EAT STREET Market ~ must do on Friday night in Marcoola
2-3 min walk to a beautiful nature path on the side of beach
OR Stay and laze by the pool in your own immaculate resort style home
OR Visit hundreds of tourist attractions close by
Marcoola and Coolum Beach Pet Friendly Holiday Houses, Sunshine Coast have 6 foot securely fenced properties suitable for all dog sizes and safe for children. Coolum House has a secure 4 foot fence. All houses are cleaned immaculately just prior to your arrival. Learn to surf, dog bed, highchair and portacot are supplied at all our beautiful accommodation. FAST FREE WIFI INTERNET!
This is the one family holiday you need to take. It will refresh you, recharge you and reunite your family for the busy year ahead. BOOK NOW!
Marcoola Beach is arguably one of the best beaches on the Sunshine Coast, and with its wide stretches of golden sand and sparkling blue water it is the ideal environment for a beach family holiday.
A fantastic holiday spot where surf, sand and sun are on tap and within striking distance of Brisbane on the central Sunshine Coast sums up the small town of Marcoola Beach with so much to offer.
North 3 minutes Picturesque Mt Coolum Golf Course
North 8 minutes Coolum Beach, Boutiques and Cafés
North 20 minutes Noosa Hastings Street
North West 25 minutes Eumundi Markets
South 3 minutes Marcoola Surfair and Shopping
South 8 minutes Sunshine Coast Airport
South 20 minutes Mooloolaba Beach and Wharf
South 30 minutes Steve Irwin's Australia Zoo
Our Marcoola Beach, Sunshine Coast, Pet Friendly Holiday House accommodation letting are all a short walk away from patrolled surf and dog friendly beaches. You can have a great surf(we hire surf boards and body boards), catch a whiting(bring your fishing rod) or just a quiet stroll with your loved best friend(pooch).
Our Sunshine Coast Beach Holiday Houses are also an easy walk to a covered children's playground and Beach BBQ area with plenty of room to throw the footy or have a game of cricket or just a play with you dog. Off leash dog parkland is 1 minute walk in Marcoola Beach, Sunshine Coast and 5 minute walk north on the beach before 9am and after 4pm is also off leash.
Across from this is the local resort style conveniences of a Corner Store, beauty parlour, Gift/Surf shop, Bulli Italian Restaurant and Retro Byron Bay style Cafe and Aussie Takeaway.
Now for evenings we can offer you the enjoyment of our fantastic licensed Marcoola Beach Surf Club as well with all the club facilities and LIVE music! It has a fine restaurant serving beautiful meals to suit all, from gourmet seafood meals to Pizzas or chips. Friday night Eat Street Markets is not to be missed, right here in Marcoola beach side. Oh, so good! Then Saturday morning this turns into a local farmers market. It is all about a lifestyle of easy living and enjoyment.
But if you love a nature walk, it is a 3 minute walk from your door. A 3 metre wide path leads you through a most beautiful experience of bird and animal life while listening to the roar of the ocean all the way.
GUEST REVIEWS – Please look at our Reviews page for more recent fantastic comments
Jan says: April 25, 2015 at 8:53 am
I recently had the pleasure of spending a week at the Marcoola House and in my opinion, this is the best pet friendly accommodation on the coast … and I have tried quite a few!
I applaud the owners for the thought and effort that has gone into making this house an absolute pleasure to stay in for us and our dogs. Fantastic outdoor areas, beautiful bathrooms, comfy beds and heaps of added extras – add a one minute walk to a dog friendly, patrolled beach and you have a destination you will not want to leave. I came home (reluctantly) and immediately booked my next holiday at Marcoola House. Absolute 10 out of 10.
Regards, Jan Singleton and family
The Welsby's says: 17 June, 2012 at 8:17 PM
ABSOLUTELY THE BEST FIND. WE DID VERY LITTLE BUT HAD A BALL THANKS TO YOUR EXCELLENT HOME. "THERAPY" WE WILL BE BACK.
GOLD COAST
Anthony Miles says: 29 November, 2014 at 8:12 PM
We stayed 4 days at Beautiful Coolum House and had a great time everything that you need is supplied we love to hoilday with our dogs. We fed the ducks every morning and every afternoon and watched the kangaroos come up to the fence every afternoon and when booking our hoilday with Alison she makes everything so easy Thanks very much for great house to hoilday with our Furkids Anthony and Debbie
Linda Caulfield says: 24 January, 2013 at 4:36 PM
We could not have wished for a more relaxed week away. From driving in the driveway, to walking past the inviting pool and entering the Surf Club House for the first time, we knew we had made the right choice for our week away. Everyone felt welcome and right at home. From my elderly parents' stay in the beautiful Studio Flat to our two teenage boys and Fred the Maltese – we all thoroughly enjoyed ourselves. Some of the highlights were being able to leave the cars in the garage and walk to the beach with Fred, the peace and quiet of the area, being able to hear the ocean while relaxing by the pool, the ease in being able to book such a wonderful holiday over the internet (thank you Alison). The only sad thing about our week away was it went too fast and was definitely not long enough. Once again a big thank you from Allan, Linda and Family (and of course Fred the Maltese)."
Tanya says: 15 July, 2014 at 6:54 PM
Thank you for supplying us with superb accommodation in Coolum House, which we stayed in for our holiday from the 6th to the 12th of July 2014. All members of our family (including four children aged 8 – 18 + 2 Jack Russells/Foxies) had a very relaxed and enjoyable stay. The house was well appointed and was so functional that making meals, doing washing and keeping floors clean was no fuss. My hubby and the kids even had a few swims in the pool! We loved seeing the wallaby at dusk and the ducks were a regular treat for the kids to feed. The location met all our needs. We had the choice of Woolies or Coles, and the best Fish and Chips shop just a short drive away. Our family made good use of the local bike paths. (Thank you for having some bikes available…it was nice to ride with the kids rather than just chase them!) The highlight of each morning was bundling the dogs and family into the car and driving a few short minutes to the dog friendly beach. We truly had fun every day, either relaxing in the house, or enjoying the sights the Sunshine coast has to offer. It was so pleasant to be able to return to Coolum House at the end of each day and enjoy the creature comforts of a luxurious and yet welcoming home. We highly recommend Coolum House to anyone wanting a great, family and pet friendly holiday! We look forward to our next holiday there. Many thanks, The Atherton Family. Mansfield, Brisbane.
Pet Friendly Holiday Houses – Established 2006
Holiday Rental Manager
Ashlee Dufficy
Trip Advisor Links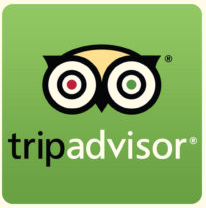 Newsletter

Sign up for our Newsletter!
Sign up now and receive 50 Must Do's On The Sunshine Coast
Recent Reviews
Caroline Smith says, 18th August, 2020 ~ Marcoola House
What an awesome location! We wanted very close to the beach and we got it! Could even hear the waves at night. Awesome location and gorgeous house, nice and modern and super clean!
Lots of activities to do at the house and nice area of Marcoola
......................................................
James Merrick says, 22nd June 2020 – Coolum House
Great house great location Alison's houses are actually pet friendly. If you are looking for a place to chill this is for you, i will be coming back
......................................................
Vivienne Kent says, 25th February, 2020 – Surf Club House Had a wonderful time, very comfortable, easy access to all that we needed . We will stay again. Next time longer. Thank you
.....................................................
Vanessa says: Awesome house…very kiddy friendly as well as pet friendly…was a home away from home.Ticked all the boxes and more. I will definitely be recommending this house…we hope to try all your houses 🙂 very hard to find a holiday home that you can truly relax knowing our kids and molly dog were soooo welcome…thank you Alison.
.....................................................
Julie says: Hi Alison, I have told so many friends and they were amazed that we got this beautiful little cottage with a pool right near the beach and on top of it all the best part was our dog could stay. We were delighted with all the little thoughts for welcoming not only guests but dogs, like the dog bowls and dog bed we even found a toy.Thanks for a great stay.
.....................................................
Pavla smith says: Our stay at the Surf Club House at Marcoola was truly great. Everything was perfect, location to the beach, using the house bicycles on the nearby trail leading to Coolum Beach, the ping-pong was a hit with the four teenagers we had with us. The house is great and highly private. Our mature age Labrador Sheeba was so happy with the short walk to the beach and resting in the secure yard at other times. All in all, fantastic!