Marcoola House – scroll down for availability & prices
– Sleeps 7  – 3 Bed – 2 Bathrooms – LUXURY living across from Surf Life Saving Club – Aircon/Heat – Learn to surf board – Playstation – table tennis/games – Free fast Wifi Internet  – 2 TVs – Solar heated pool 
Sunshine Coast Beach holiday at your door step with fast FREE wifi internet. Charming elegance all around. Indoor-outdoor living to its best. This gorgeous holiday house beautifully captures the beach lifestyle of relaxation with superb luxury living. Exquisitely furnished with complete modern comfort in mind. So very close, 50meters to the beach, Marcoola Surf Life Saving Club and 150meters to playground, restaurants and shops.
Exquisite Marcoola Beach dog friendly Holiday Home. Pet friendly holiday houses Sunshine Coast!
Inside is a beautifully designed air-conditioned/heated 3 bedroom beach house (2 King size beds and 2 singles) with ceiling fans. All beds are chiropractic comfort and the King beds have an extra memory foam topper. Pure luxury sleeping awaits.
The classy resort style main bathroom has a large bath, a large modern rain shower rose, granite bench top and soft close toilet suite. The matching ensuite has a double shower with 2 roses and soft close toilet suite as well. Or you can opt for an outside hot and cold shower on the private deck.
The stunning granite kitchen is fully equipped with all the modern features including a dishwasher draw, microwave and an espresso coffee machine. You can sit back in your stylish comfy lounge suite play playstation PS3 with games or DVD on your plasma screen. This lounge also folds out to a double sofa bed. Or the second King room has an LCD to watch TV in private. But if you can not escape the real world completely there is an office desk in the front room.
Most of your time would be spent on the large outdoor covered entertaining deck. This dining area, lounge area and family Weber BBQ all over looking the dynamic picturesque solar heated pool with incandescent lights and sun chairs.
Will you ever leave to walk 1 minute to the beach or Surf Club? As a separate area your dogs and/or children have the free run of the large grassed front yard with the security of a 6 foot fence. You can also sit back here in the tropical Palm garden, breath in the fresh ocean air while listening to the waves roll in.
The washing machine, dryer, fishing hand lines, board games, totem tennis, full size table tennis table and other games are all here ready for your use.
Immaculate, style and comfort with all the extras.
Address ~ 2 Clematis Court, Marcoola Beach
Reviews – Please view more recent comments on our REVIEWS page
Carolyn Madden says:
We stayed at Marcoola House for 2 and a half weeks recently and enjoyed a very relaxing holiday. The house was perfect for us and our beautiful little blind dog Alfie. We particularly loved the outdoor dining, the pool area and the secure grounds. The location just 1 minute to a gorgeous beach is just great. The facilities in the house
met all our needs. Thanks for a great holiday.
A beautifully renovated house, with a large outdoor area surrounding a just-right pool, with the surf club 20m away, dog friendly beaches and cafes and restaurants within a short amble. It's the perfect place to put your feet up and get fat, and to take relaxing strolls along the beach. This is our second stay with Alison's pet friendly houses, and they are magnificent. They are well maintained, impeccably clean (Particularly given the number of dogs in them!), and very relaxed about letting you live with your fur babies compared with other pet friendlies we've stayed at. Coffee machines, air con, PlayStation and cable tv are just a few of the free extras Alison throws in, and at marcoola house you also have ping pong, skate boards and other outdoor gaming to play with. Now the only trouble you're going to find is finding it free! Book ahead my friends- before I take all the bookings!!
Check our Availability Calendar…
Winter  $1695 weekly  $350 Fr,Sa,Su  $280 Mo,Tu,We,Th
Summer  $2095 weekly  $410 Fr,Sa,Su  $340 Mo,Tu,We,Th
3 night min. School holidays Sat to Sat except Easter. Check calendar.
2023 – Pricing changes to Friday and Monday check ins.

Owner Manager
Alison Little
Trip Advisor Links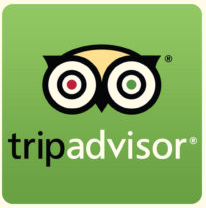 Newsletter

Sign up for our Newsletter!
Sign up now and receive 50 Must Do's On The Sunshine Coast
Recent Reviews
Caroline Smith says ~ Marcoola House
What an awesome location! We wanted very close to the beach and we got it! Could even hear the waves at night. Awesome location and gorgeous house, nice and modern and super clean!
Lots of activities to do at the house and nice area of Marcoola
......................................................
James Merrick says ~ Coolum Waves
Great house great location Alison's houses are actually pet friendly. If you are looking for a place to chill this is for you, i will be coming back
......................................................
Vivienne Kent says ~ Surf Club House Had a wonderful time, very comfortable, easy access to all that we needed . We will stay again. Next time longer. Thank you
.....................................................
Vanessa says ~ Coolum Waves Awesome house…very kiddy friendly as well as pet friendly…was a home away from home.Ticked all the boxes and more. I will definitely be recommending this house…we hope to try all your houses 🙂 very hard to find a holiday home that you can truly relax knowing our kids and molly dog were soooo welcome…thank you Alison.
.....................................................
Julie says ~ Surf Club House
Hi Alison, I have told so many friends and they were amazed that we got this beautiful little cottage with a pool right near the beach and on top of it all the best part was our dog could stay. We were delighted with all the little thoughts for welcoming not only guests but dogs, like the dog bowls and dog bed we even found a toy.Thanks for a great stay.
.....................................................
Pavla smith says ~ Our stay at the Surf Club House at Marcoola was truly great. Everything was perfect, location to the beach, using the house bicycles on the nearby trail leading to Coolum Beach, the ping-pong was a hit with the four teenagers we had with us. The house is great and highly private. Our mature age Labrador Sheeba was so happy with the short walk to the beach and resting in the secure yard at other times. All in all, fantastic!