Please read 'Terms and Conditions' below first
Terms and Conditions
This information is provided to ensure all our guests receive the highest standard possible and avoid disappointment.
Rates and Availability:
The house availability and prices are accessed through the drop down menu of each house name.
Booking fee $50
Bond $300
Per pet fee $50
Linen charge for beds to be made up is $40 per King/Queen beds, $25 per single beds and $25 for a cot hire if required. This includes tea towels, sheets, feather quilts(doona), blankets, pillows, bath towels, mats, hand towel, washers and soap. Or you are welcome to BYO linen at no cost. A high chair is at each house.
$10 per night per person extra for accommodation fee over 6 people
Maximum of 6 adults plus children and 2 dogs (unless approved)
3 night minimum stay
Check in after 2pm and check out before 10am.
Payment Process:
50% deposit and booking fee is required within 5 days of booking to secure your holiday. Transfers can take up to 3 days. Payment method is by internet transfer or Commonwealth Bank Australia Branch deposit(no fee) or Paypal through credit card(3%fee).
The remaining 50% and $300 security bond is required 30 days prior to your arrival date. This bond is an insurance to cover the cost of any damage and will be returned by provided the property has been left in a satisfactory condition to that found on arrival. Eg BBQ/property left tidy.
If the final payment and bond are not received by the due date we reserve the right to cancel the booking.
Key collection and directions will be forwarded by email when final payment is received.
International bank transfer – $30 is charged for each deposit(payment) and  each withdrawal(bond) to and from this account.
Your security bond is transferred to the account provided on the booking form 1 week after vacating.
Booking Confirmations:
Once your booking form is received you will be sent an email confirming the details of your holiday together with instructions on how to pay your deposit, the balance and other related details.
Cancellations (Please let us know ASAP):
All cancellations must be advised in writing and approved by the owner on a case by case basis. No refund of the deposit can be made unless and until the holiday house is re-let. If this is achieved the deposit will be returned less a $300 administration fee.
Safety:
We welcome you to use, operate and enjoy all furnishings, equipment, etc within the property. Please use your own judgment and check before use to ensure your enjoyment and safety. We take no responsibility for injury or problems that may occur during your personal use or within the property.
Pets:
All dogs and cats are welcome inside under supervision but are not allowed on furniture or beds. Guests will be held responsible for damage their pets causes, which will be deducted from the bond. It is our policy that all pets have up to date vaccinations and have been treated appropriately for fleas.
Please also ensure that dogs are not left unattended for extended periods which may cause them and neighbours distress.
General – the following conditions also apply:
All tenants checking into any of our houses and signing the terms and conditions must be over 21 years old and accompanies by an adult. ID may be required.
No schoolies. Weddings, parties, loud music/noise or out of control behaviour is not acceptable.
Any breakages, damage, or loss are the tenants responsibility during their stay.
Smoking inside the house is not permitted. While smoking outside cigarette butts must be disposed of appropriately. Ashtrays are provided.
The owners take no responsibility for the theft or loss of tenant's property.
Any breach conditions may result in termination of tenancy and/or loss of bond.
The booking is made in good faith and we cannot accept claims for costs relating to booking mishaps/misunderstandings other than a full refund of the booking fees within the constraints of the above conditions.
Vacating of the property can be enforced if Terms and Conditions are not followed.
We sincerely thank you in advance for following these terms and conditions and trust that your pet friendly holiday is enjoyable and relaxing for you, your family and pooch!
Owner Manager
Alison Little
Trip Advisor Links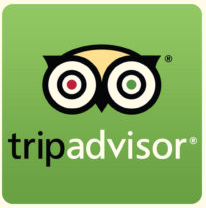 Newsletter

Sign up for our Newsletter!
Sign up now and receive 50 Must Do's On The Sunshine Coast
Recent Reviews
Caroline Smith says ~ Marcoola House
What an awesome location! We wanted very close to the beach and we got it! Could even hear the waves at night. Awesome location and gorgeous house, nice and modern and super clean!
Lots of activities to do at the house and nice area of Marcoola
......................................................
James Merrick says ~ Coolum Waves
Great house great location Alison's houses are actually pet friendly. If you are looking for a place to chill this is for you, i will be coming back
......................................................
Vivienne Kent says ~ Surf Club House Had a wonderful time, very comfortable, easy access to all that we needed . We will stay again. Next time longer. Thank you
.....................................................
Vanessa says ~ Coolum Waves Awesome house…very kiddy friendly as well as pet friendly…was a home away from home.Ticked all the boxes and more. I will definitely be recommending this house…we hope to try all your houses 🙂 very hard to find a holiday home that you can truly relax knowing our kids and molly dog were soooo welcome…thank you Alison.
.....................................................
Julie says ~ Surf Club House
Hi Alison, I have told so many friends and they were amazed that we got this beautiful little cottage with a pool right near the beach and on top of it all the best part was our dog could stay. We were delighted with all the little thoughts for welcoming not only guests but dogs, like the dog bowls and dog bed we even found a toy.Thanks for a great stay.
.....................................................
Pavla smith says ~ Our stay at the Surf Club House at Marcoola was truly great. Everything was perfect, location to the beach, using the house bicycles on the nearby trail leading to Coolum Beach, the ping-pong was a hit with the four teenagers we had with us. The house is great and highly private. Our mature age Labrador Sheeba was so happy with the short walk to the beach and resting in the secure yard at other times. All in all, fantastic!