Marcoola Beach Sunshine Coast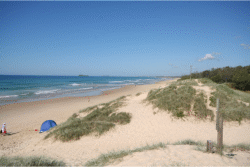 Marcoola Beach on the Sunshine Coast is recognized as one of the most outstanding locations in Queensland with easy access to plenty of recreational activities including surf beach, great fishing, walking track and major golf courses Hyatt Regency Coolum and Novotel Twin Waters on the Sunshine Coast.
Marcoola Beach is located just north of Maroochy River and boasts quiet uncrowded Sunshine Coast beaches.
Step outside your resort style holiday home and enjoy similar resort facilities close by.
The Marcoola pet friendly holiday houses are all positioned up to a 2 minute walk to the patrolled beach for the swimmers and dog friendly beach for the family dog/s to play, the fisherman to catch Whiting, Bream or Taylor and/or the surfer to catch a few nice waves. Up to 3 minutes walk will take you to the covered Marcoola children's playground and beach BBQ area with plenty of room to throw the footy or have a game of cricket or have your dog play. There is also a dog friendly off leash parkland 1 minte walk from you pet friendly holiday houses in Marcoola Beach.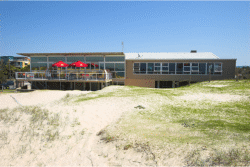 Across from this is the local corner shop, hairdresser, gift/surf shop, restaurant and café / takeaway. But if you love a nature walk/bike ride, it is a 3 minute walk or 1 minute ride from your door. A 3 meter wide path leads you through a most beautiful experience of bird and animal life while listen to the roar of the ocean all the way beside you.
The renovated Marcoola Surf Club is up to 2 minutes walk from your door with pokies, bar, pool table, live music, restaurant, ATM and take away liquor. There is also a dog friendly offleash parkland 1 minute walk from your pet friendly holiday houses in Marcoola Beach.
We also have EAT STREET Market place in Marcoola for the real "Foodies". It is the best place to be on the Sunshine Coast to Eat and enjoy taste sensations on a Friday evening. Must do on the Sunshine Coast.
To sum it up. Marcoola Beach Sunshine Coast is a perfect, peaceful holiday destination with everything you need within short walking distance and a short drive to many famous Sunshine Coast tourist destinations. This is the perfection of a family pet friendly beach holiday at Marcoola Beach Sunshine Coast.
Holiday Rental Manager
Alison Little
Trip Advisor Links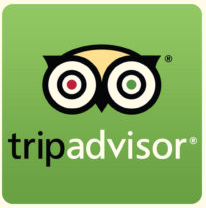 Newsletter

Sign up for our Newsletter!
Sign up now and receive 50 Must Do's On The Sunshine Coast
Recent Reviews
Caroline Smith says, 18th August, 2020 ~ Marcoola House
What an awesome location! We wanted very close to the beach and we got it! Could even hear the waves at night. Awesome location and gorgeous house, nice and modern and super clean!
Lots of activities to do at the house and nice area of Marcoola
......................................................
James Merrick says, 22nd June 2020 – Coolum House
Great house great location Alison's houses are actually pet friendly. If you are looking for a place to chill this is for you, i will be coming back
......................................................
Vivienne Kent says, 25th February, 2020 – Surf Club House Had a wonderful time, very comfortable, easy access to all that we needed . We will stay again. Next time longer. Thank you
.....................................................
Vanessa says: Awesome house…very kiddy friendly as well as pet friendly…was a home away from home.Ticked all the boxes and more. I will definitely be recommending this house…we hope to try all your houses 🙂 very hard to find a holiday home that you can truly relax knowing our kids and molly dog were soooo welcome…thank you Alison.
.....................................................
Julie says: Hi Alison, I have told so many friends and they were amazed that we got this beautiful little cottage with a pool right near the beach and on top of it all the best part was our dog could stay. We were delighted with all the little thoughts for welcoming not only guests but dogs, like the dog bowls and dog bed we even found a toy.Thanks for a great stay.
.....................................................
Pavla smith says: Our stay at the Surf Club House at Marcoola was truly great. Everything was perfect, location to the beach, using the house bicycles on the nearby trail leading to Coolum Beach, the ping-pong was a hit with the four teenagers we had with us. The house is great and highly private. Our mature age Labrador Sheeba was so happy with the short walk to the beach and resting in the secure yard at other times. All in all, fantastic!