VILLA COOLUM BREEZE – scroll down for availability & prices
– Sleeps 7  – 3 Bed – 2 Bathrooms – Modern beach Villa– OFF leash dog beach – exercise circuit – In Coolum CBD – Jacuzzi/Spa – Aircon/Heat – Free Internet – Wii games – 3 TVs– Surf board 
Location! Location! Location!
Situated just 20 meters from Coolum's CBD(shop, restaurants, pharmacy, tavern, Coles, beauty, etc) and steps to the beach.
Surf Life Saving patrolled beach and OFF leash dog beach are just steps from home. The beach park offers fitness fans an exercise circuit with workout stations. 
But better than that – return to a modern villa by the sea. This seaside beach house has neutral tones that flow through this gorgeous three bedroomed, air-conditioned villa creating an oasis of comfort and relaxation..
Villa Coolum Breeze
Dog friendly accomodation Sunshine Coast Queensland Pet friendly holiday homes

The front, private, secure, 6 foot fenced, grassed court-yard offers a relaxing hot jacuzzi/spa overlooked by the cushioned outdoor lounge sitting area and a Weber BBQ dining area. After a fun day in the sun at the beach what a perfect way to relax for the afternoon. That is Queensland holiday perfection right there.
On entry the open planned living and high ceilings creating a feeling of space and complete ease for your perfect beach holiday. Beautiful tiles flow through downstairs. The beautifully furnished modern dining and lounge area with a huge TV and Wii console (with games) for complete entertainment fun and down time. Or maybe you had to bring work with you and require the fast FREE WiFi internet. Nothing has been missed and no one will be disappointed with this beautiful villa. 
A modern fully equipped kitchen is fitted with a microwave and espresso coffee machine.
Bed 1 – Downstairs Queen bed with sleek modern en-suite and TV (trundle available)
Bed 2 – Upstairs Queen bed with stylish modern large bathroom and TV
Bed 3 – Upstairs Single bed with solid single trundle.  A porta-cot and high-chair are also available.
The downstairs laundry has a washing machine and dryer opening out to a private court yard with cloths line and large sling dog bed.
Totem tennis, board games, fishing lines, books, beach toys and even a Learn to Surf surfboard are also available. 
This is a first-rate beach holiday full of family fun to remember.
Time to press pause and take that well deserved family, dog friendly, Queensland beach holiday. Within a short walk to Coles, Bottle-O, tavern, restaurants, cafes, boutiques, beauty parlours and everything you could possibly need for a centrally based Coolum Beach holiday. BOOK TODAY!
Feel and smell the sea breeze @ 23 Margaret Street, Coolum Beach. We have two villas for you and your family/friends to enjoy together. Rent one, or both. 
Please go to REVIEWS to see more recent fantastic comments on all our beautiful holiday houses.
Jason and Sally says,
We have just had a lovely week at Villa Coolum Breeze with our German
shorthaired pointer. We loved the house: it's clean, modern, has a
well-equipped kitchen and efficient air-conditioning. It feels really
spacious with the high ceilings. We also loved the proximity to
everything. We didn't use the car at all while we were there as the
shops, cafes and dog beach are so close to the house. Our dog is very
much a house dog so it's great to find places that welcome him
inside. We'll definitely be returning.
We had a brilliant 7 night stay and we cannot fault the property, the facilities or the location. We parked the car when we arrived and didn't move it again … the proximity to Coles and all of the restaurants & cafes was a highlight, along with easy access to the beach & a great walk along the boardwalk right up to a lovely lookout. The house is newly renovated … with everything you need … for the humans and the dogs! Great beds, a comfy lounge inside … and comfy outdoor furniture, where we spent a lot of time. In and out of the spa and playing with the dog … in a really secure yard. Super air con and a coffee machine that got us feeling like baristas! Dog bowls, loads of plates and platters …. just well thought through. We stayed in one of Allison's many years ago and after returning to Qld … it was great to try a new one! Easy email contact – great experience… highly recommend.
Check our Availability Calendar…
Winter  $950 weekly  $210 Fr,Sa,Su  $170  Mo,Tu,We,Th
Summer  $1250 weekly  $250 Fr,Sa,Su  $210 Mo,Tu,We,Th
3 night min. School holidays Sat to Sat except Easter. Check calendar.
Holiday Rental Manager
Ashlee Dufficy
Trip Advisor Links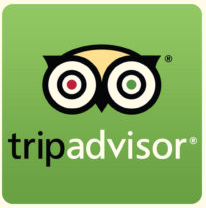 Newsletter

Sign up for our Newsletter!
Sign up now and receive 50 Must Do's On The Sunshine Coast
Recent Reviews
Caroline Smith says, 18th August, 2020 ~ Marcoola House
What an awesome location! We wanted very close to the beach and we got it! Could even hear the waves at night. Awesome location and gorgeous house, nice and modern and super clean!
Lots of activities to do at the house and nice area of Marcoola
......................................................
James Merrick says, 22nd June 2020 – Coolum House
Great house great location Alison's houses are actually pet friendly. If you are looking for a place to chill this is for you, i will be coming back
......................................................
Vivienne Kent says, 25th February, 2020 – Surf Club House Had a wonderful time, very comfortable, easy access to all that we needed . We will stay again. Next time longer. Thank you
.....................................................
Vanessa says: Awesome house…very kiddy friendly as well as pet friendly…was a home away from home.Ticked all the boxes and more. I will definitely be recommending this house…we hope to try all your houses 🙂 very hard to find a holiday home that you can truly relax knowing our kids and molly dog were soooo welcome…thank you Alison.
.....................................................
Julie says: Hi Alison, I have told so many friends and they were amazed that we got this beautiful little cottage with a pool right near the beach and on top of it all the best part was our dog could stay. We were delighted with all the little thoughts for welcoming not only guests but dogs, like the dog bowls and dog bed we even found a toy.Thanks for a great stay.
.....................................................
Pavla smith says: Our stay at the Surf Club House at Marcoola was truly great. Everything was perfect, location to the beach, using the house bicycles on the nearby trail leading to Coolum Beach, the ping-pong was a hit with the four teenagers we had with us. The house is great and highly private. Our mature age Labrador Sheeba was so happy with the short walk to the beach and resting in the secure yard at other times. All in all, fantastic!